Why Diamonds and Sapphires for everyday rings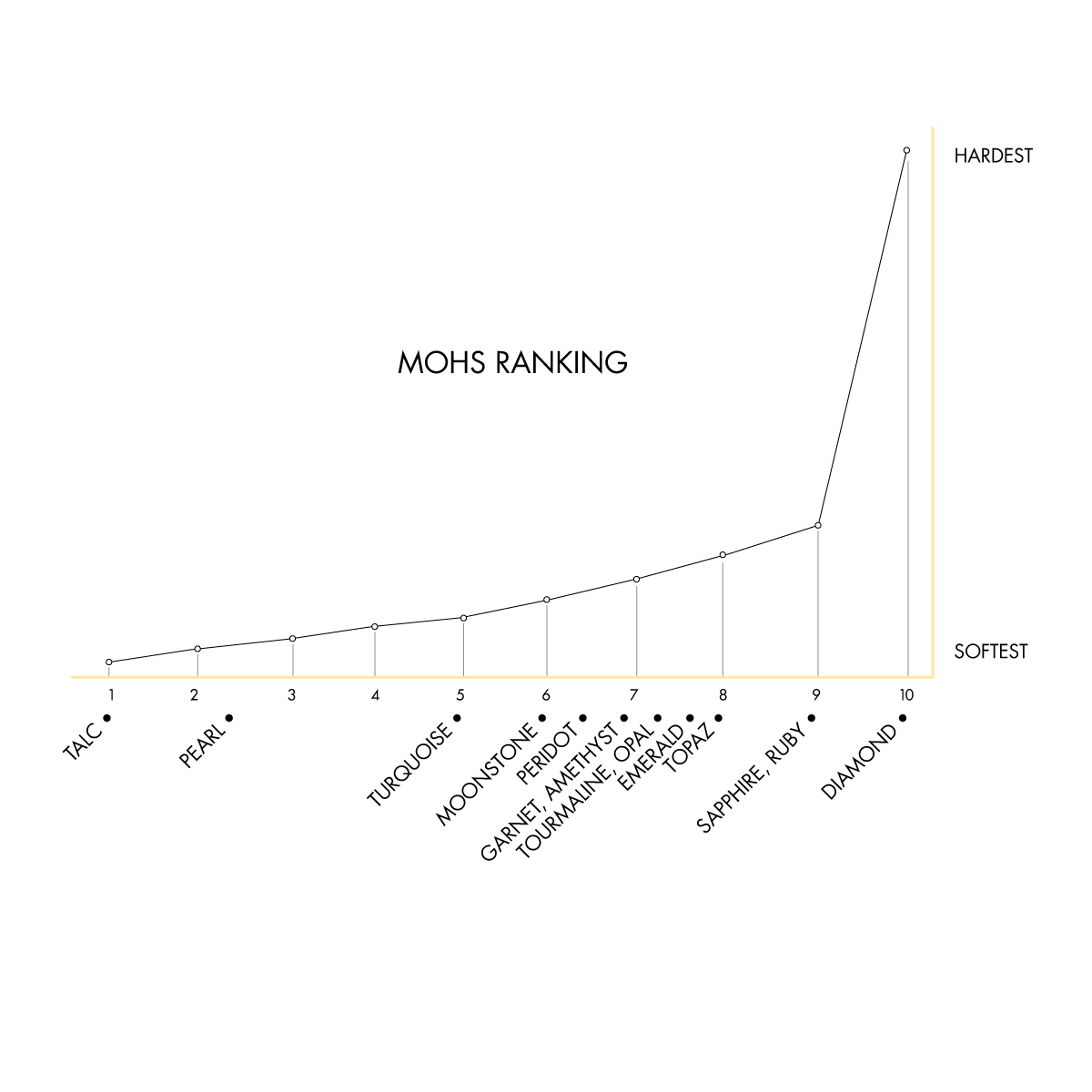 When it comes to a lasting piece of jewellery, it's important not only to choose a befitting design, but also a gemstone that will stand up to the wear and tear of life.  When choosing gemstones for an everyday ring, it comes down to the top two contenders: diamonds and sapphires. While both are great options, there are some distinctions that can sway the decision - or make it harder to choose.

On the Mohs scale of hardness at 10, there is none higher than a diamond. A close runner-up is the sapphire at 9, but what it lacks in hardness - the ability to withstand wear and abrasion (i.e. scratches), it makes up for in toughness, or the ability to absorb energy without chipping or fracturing, making it a very durable stone for rings. Sapphires are also available in practically any shade you can imagine and are often priced lower per carat weight than a traditional white diamond, which may allow you to go bigger for your dream ring. While colour range and toughness are appealing attributes, it is hard to resist the incomparable brilliance of a white diamond, but also the alluring magic that unique diamonds salt and pepper or icy diamonds hold.