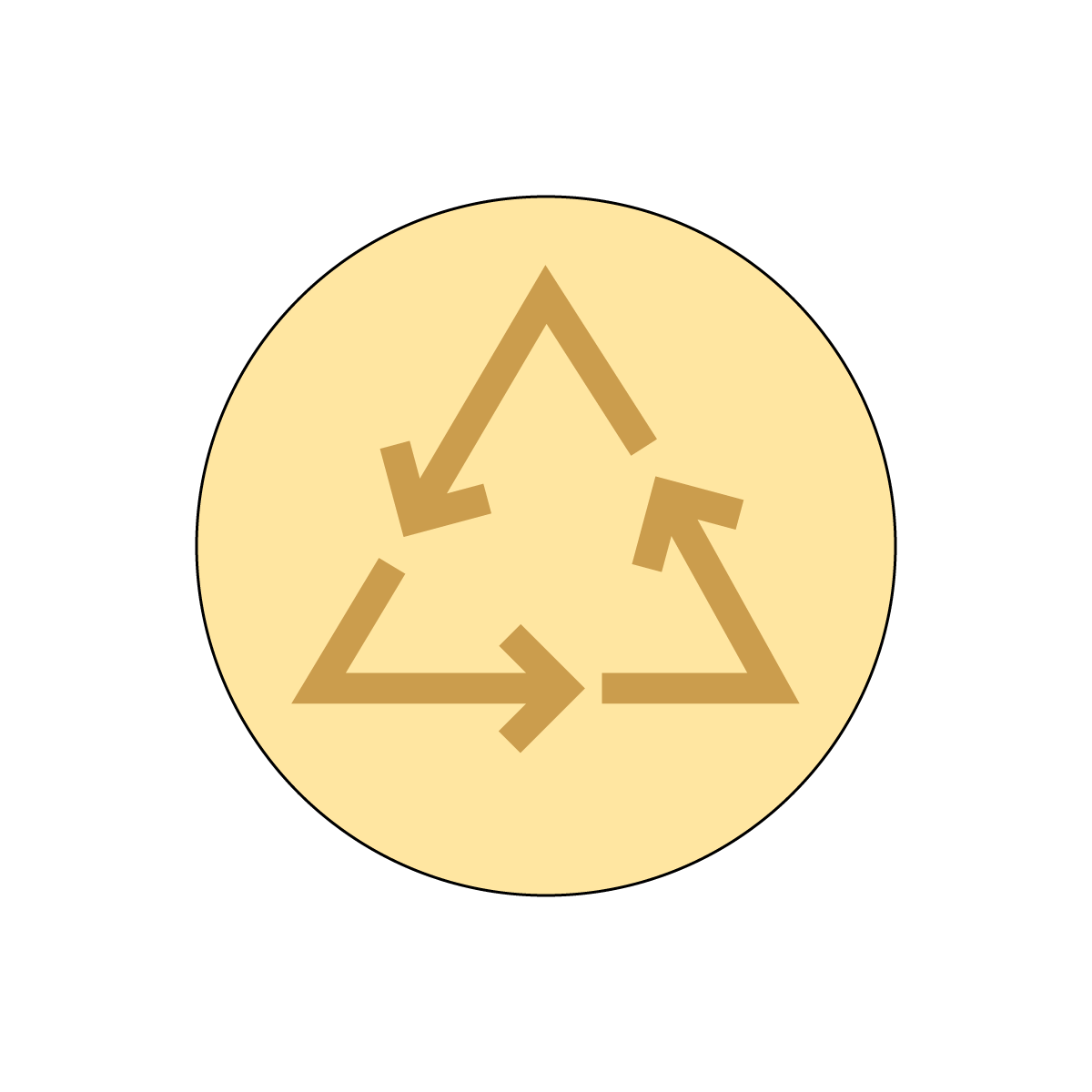 One of the beautiful things about fine gold is that it is infinitely recyclable.  In an effort to reduce our environmental impact, ATTIC strives to use 100% recycled gold wherever possible. 

ATTIC's recycled gold
ATTIC's recycled gold is a mix of pre and post-consumer gold that is melted down by a local refinery.  During this refining process, all of the impurities and alloy metals are burned out leaving behind only the 24 karat gold. This refined 24 karat gold is then mixed with new alloy metals to create the desired karat level of gold.  It's formed into sheet, wire, and casting grain which is then used for manufacturing a selection of ATTIC's jewellery pieces. Like many jewellery studios, we send our gold scraps and sweeps (gold dust), as well as our client's old gold jewellery to be melted down and refined. 


Pre and post-consumer gold - what's the difference?
Pre-consumer gold comes from gold scrap and broken jewellery that was never sold to an end consumer.  Some examples of pre-consumer gold are scraps from jewellery manufacturing, sweeps (gold dust), as well as defective broken products.  Post-consumer gold comes from old and broken jewellery, antiques, and utensils which have already been made into an item that was sold to an end consumer. 
Recycle your heirloom gold with ATTIC
ATTIC offers credit for old gold to local clients who are creating a new piece of custom jewellery, or who want to purchase a piece from the collection.  This old gold is then recycled at our refining partner's facility and put back into the supply chain.